Extraction Vessel (also as known as Extractor) is widely used in Extraction Processing so as to extract out aimed substances from materials,this kind of Equipment had been applied in industries like Herbs Extraction, Pharmaceuticals, Food Processing etc.
The Extraction Vessel is able to load materials and liquids (water, chemicals, solvents etc.) and use Steam or Hot Water to heat the Vessel through Jacket. The Vessel will be opened and closed by 4 Cylinders (2 for Vertical movement, 2 for Horizontal movement) Operation.
Application:
The Stainless Steel Industrial Herbs Extraction Machine Extractor is applicable to the project operations of water decoating under normal and compressed pressure, temperature dipping, thermal refluxing, forced circulation, diacolation, extraction of aroma oil and reclamation of organic solvent,etc, which are in such industries as Chinese traditional medicine, plants, food and chemistry.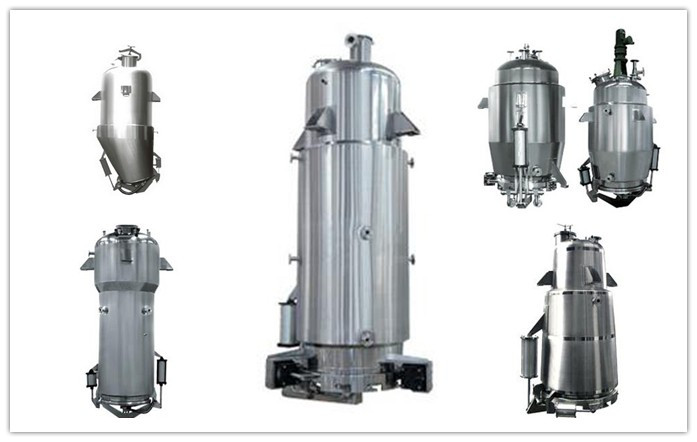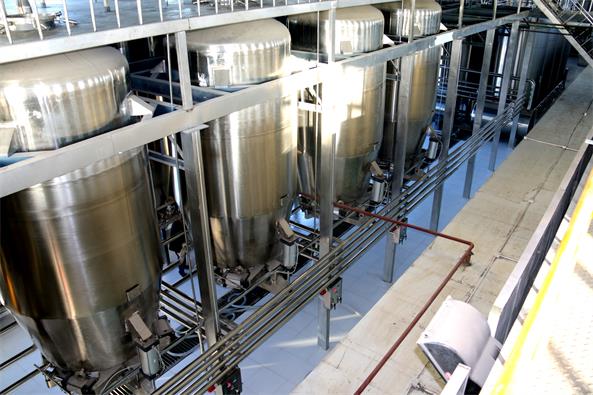 Main Parameters
Specs

TQ-0.5

TQ-1

TQ-2

TQ-3

TQ-4

TQ-6

TQ-8

TQ-10

Volume (L)

600

1200

2300

3200

4300

6300

8500

11000

Vessel/Jacket De. Pre. (MPa)

0.09/0.3

Heating Area (㎡)

2.4

3

4.7

6.8

8

10

12

12

Condensing Area (㎡)

3

4

5.4

8

10

10

15

18

Cooling Area (㎡)

1

1

1

1

1

2.2

2.2

3

Filtering Area (㎡)

0.25

0.3

Steam Consumption (kg/h)

285

285

346

570

660

718

903

1140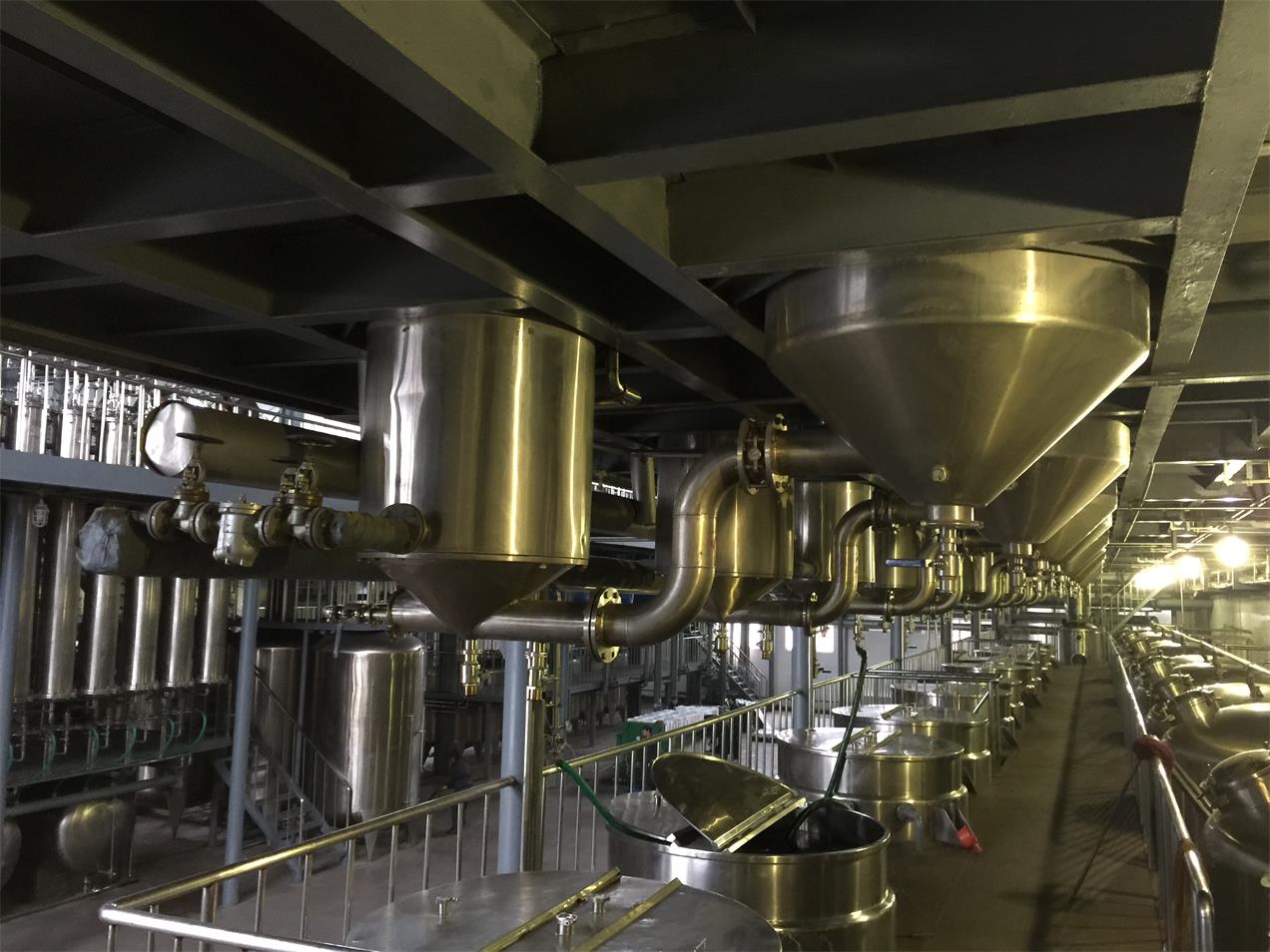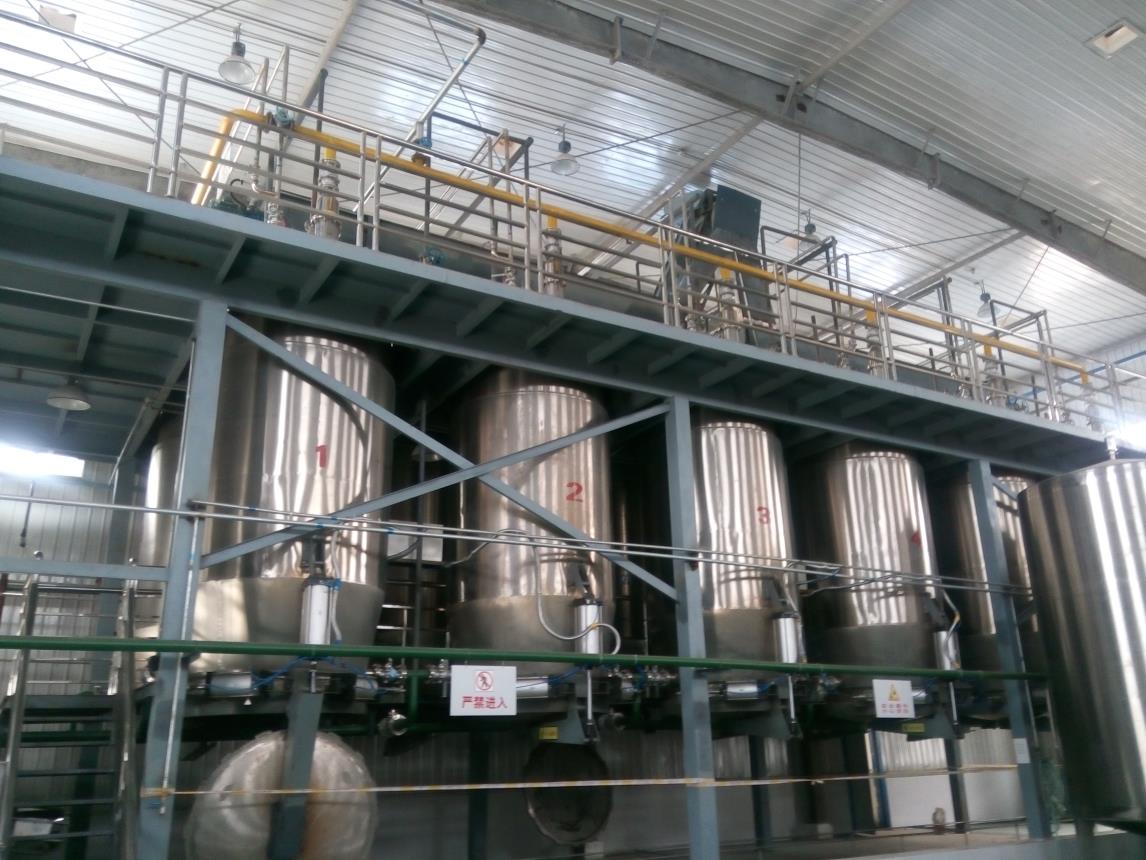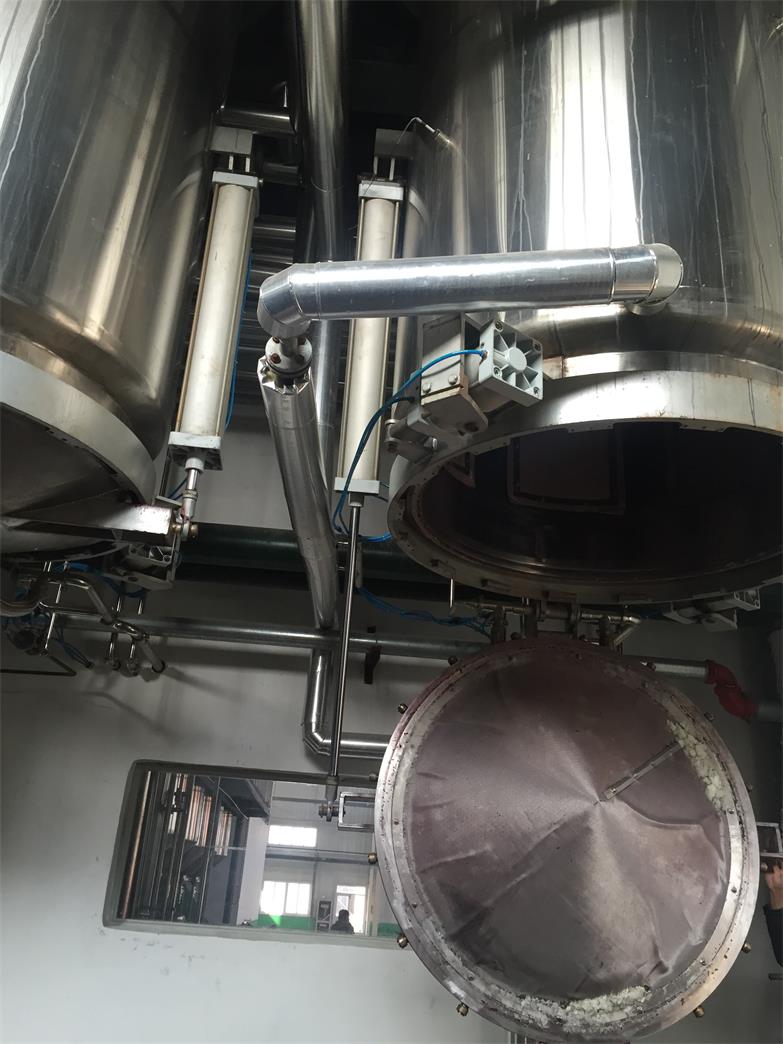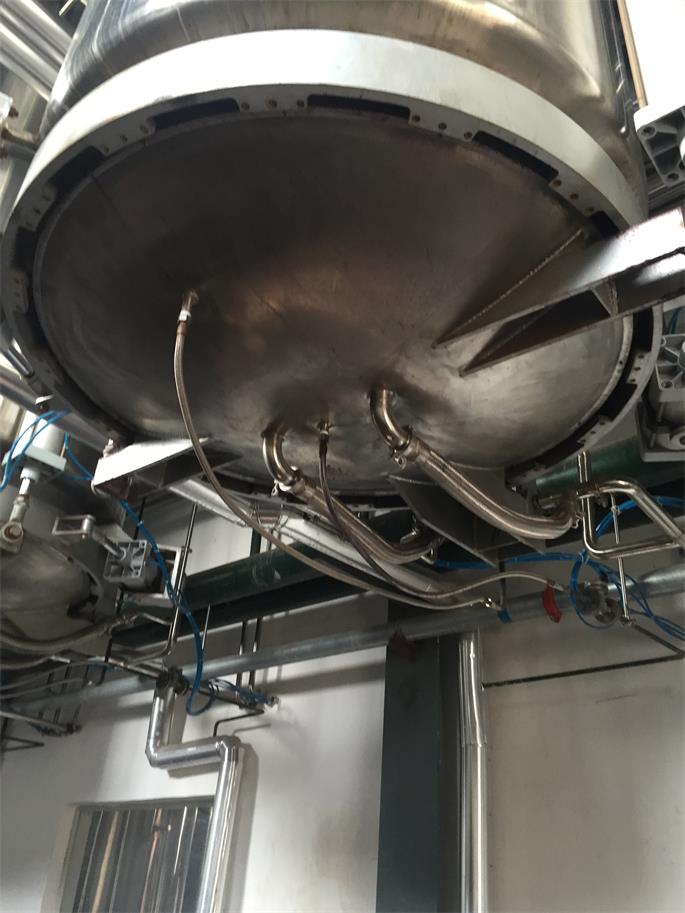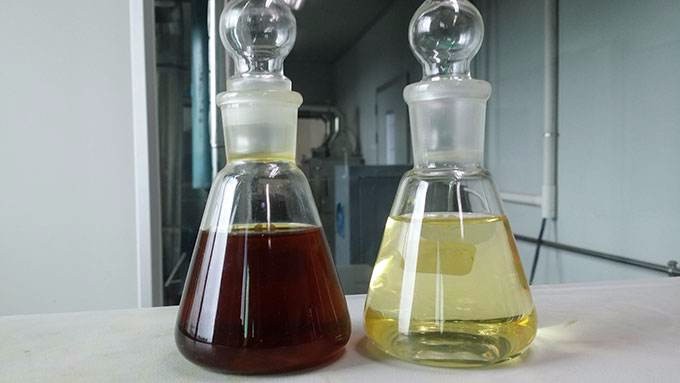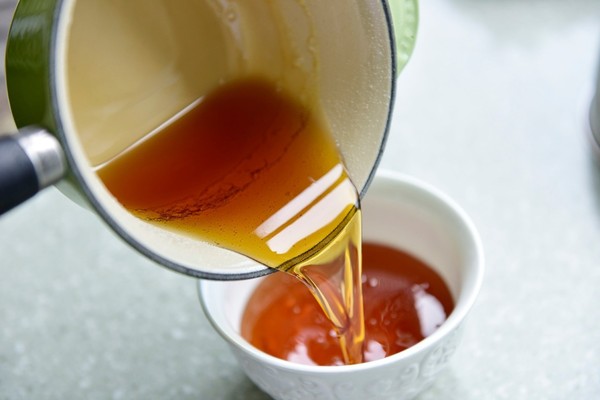 Main Features
1) It adopts advanced technologies, and the multi-claw type automatic tank cover opening and closing.
2) The excellent residue discharging door adopts double-cylinder opening and closing and the multi-point locking structure, featured by stable and controllable opening and closing, safe locking and no leakage.
3) Self-locking safety function: after locking, the possibility of automatic dropping and leakage will not occur even if power or gas is cut off.
4) Rapid discharging of extracts. It is provided with the unique filtering structure, which can basically solve the problems of residual materials blocking the filter screen and hard discharging.
5) The bottom cover is provided with heating function to make sure there is no blind corner inside the tank and enhance the extraction efficiency accordingly.
6) The bottom cover steam backflash control system avoids steam backlash and prevents the occurrence of tank bursting.
System Composition
The whole extraction machine is composed of extractor, condenser, cooler, oil-liquid separator, circulation pump, duplex filter, pipes, etc.
The tank body is equipped with the CIP automatic rotary spray cleaning ball, thermometer, pressure gauge, explosion-proof aperture lamp, sight glass, quick open type feeding inlet and etc, ensuring convenient operation and complying with the GMP standard. The cylinder inside the equipment is made of imported 304 or 316L.
Simple Drawing (The drawing can be customized as customers requirement and product process)